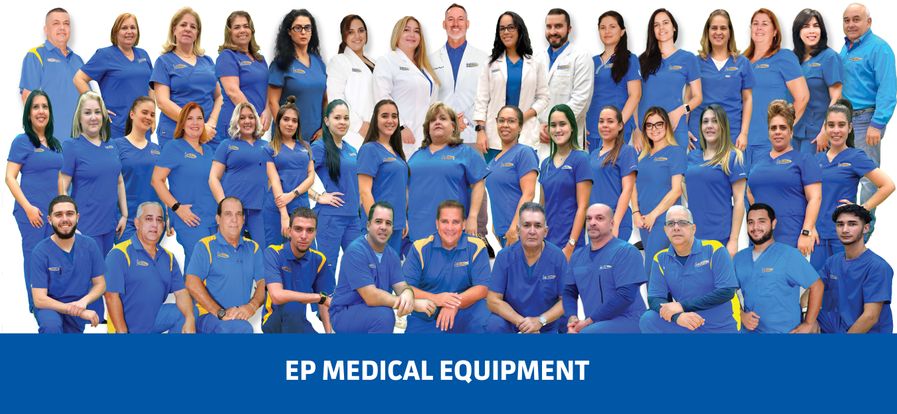 About E.P. Medical Equipment Pharmacy
E.P. Medical Equipment Pharmacy has been operating since 1994, and our customers have trusted us to deliver unsurpassed quality, highly competitive prices, and the utmost in professional services when meeting their medical equipment, supplies, and pharmaceutical needs. We've built a solid reputation as a leader in healthcare services by providing personalized, family oriented services with the kind of expert care and unequaled compassion our customers have come to expect.
Our inventory of home medical equipment and healthcare supplies are selected to best meet your health and lifestyle needs. Our competitive prices and wide selection make it easy and affordable to find the equipment or product that's best for you. Our knowledgeable staff is available and willing to answer any questions you may have.
We simply want to help you in anyway we can, and we stand ready to do just that.
TESTIMONIALS
"Amazing customer services, this place has a great and cozy staff. the perfect place to find quality medications, medical equipment and more. They have a lot of products to offer. That's why i will come back to this place soon." Kara Munoz
"The service is outstanding. Free delivery, pharmacist to answer your questions, very organized and oriented to make the patients experience as positive as possible. Service is family oriented and customized to your personal needs. You will not be another # this pharmacy! All your prescriptions, medical supplies, and medical equipment available in one location. Doesn't get any better." Marilyn Colon
"Very professional and the service is outstanding. The employees are very kind and nice people." Roseli Perez