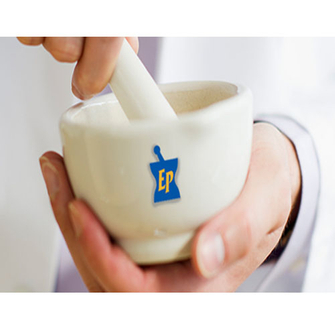 Compounding Pharmacy Miami
Compounding is the art and science of Creating Personalized Medications
These medications are prepared based on a prescription received from your practitioner. Individual ingredients are mixed together in the exact strength and dosage form needed by the patient.
In this method compounding pharmacist works with the patient and the prescriber to customize a medication that will meet a patient's specific needs.
History of Compounding
For many years all prescriptions were compounded, but in the early 1950's and '60's, drug manufacturers emerged quickly and compounding rapidly became a thing of the past. Soon the pharmacists roles changed from a preparer of medications to that of a dispenser of manufactured drugs, and most pharmacists no longer practiced compounding. However, many patients' needs were not being met with the "one size fits all" manufactured medications.
Current Compounding Medications Meet Many Patients' Needs
Nowadays, compounding has become much more sophisticated thanks to modern technology, innovative techniques and research that has allowed pharmacists to customize medications to meet each individual patients' needs.
Our pharmacists at EP Medical Equipment Pharmacy are able to prepare each patient medication with specific:
Strengths
Dosage forms
Flavors
Ingredients excluded from medications due to allergies or other sensitivities
EP Pharmacy Specialty Compounding
Our compounding pharmacists are happy to assist you and help you meet your medical needs. Below are the compounding categories we are able to prepare:
Anti-Aging / Cosmetically Compounding
Men's Health Compounding
Dental Compounding
Hospice Compounding
Pediatric Compounding
Sports Medicine Compounding